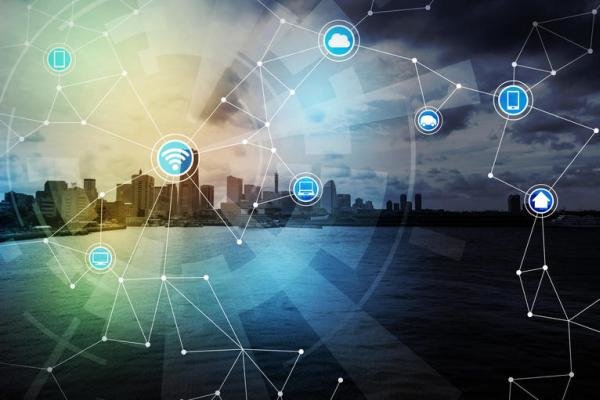 Entel and Cisco Jasper to Enable IoT Services for Businesses Throughout Chile
Companies Across Industries Can Leverage IoT to Deliver New Services to Customers
Santiago, Chile, and San Jose, CA – Businesses throughout Chile will be able to leverage the Internet of Things (IoT) to deliver new revenue-generating services, thanks to Entel Chile and Cisco. Entel, Chile's largest telecommunications company, has selected the Cisco Jasper® Control Center IoT connectivity management platform to enable customers to rapidly transform their businesses with IoT services.
"Businesses throughout Chile are pursuing IoT to help reduce costs, introduce new services and drive new revenues," said Julián San Martín, VP Corporate Markets at Entel. "Together with Cisco, Entel will be the trusted partner for companies looking to accelerate their IoT success. The Cisco® Jasper IoT platform will provide our customers with the best solution for managing and monetizing their IoT service businesses."
"This agreement strategically pairs the telecom expertise of Entel with the IoT experience of Cisco to help ensure businesses throughout Chile have the solutions and resources they need to succeed," said Gabriel Calgaro, Country Manager for Chile at Cisco. "We look forward to supporting the digital transformation of Entel's business customers, and simplifying their transition to service businesses."
With Cisco Jasper Control Center, Entel's business customers will be able to increase productivity and manage costs. They will also be able to deliver exceptional, consistent, and reliable customer experiences while getting their services to market in a fraction of today's time.
Control Center enables IoT services across any industry – and certain industries in Chile have already shown strong demand for IoT:
Fleet Management – IoT increases productivity and profitability of fleets with 24/7 visibility, automated control, and remote diagnostics for transportation and logistics companies.
Security & Home Automation – Security and automation providers leverage IoT to accelerate installs and increase service reliability, automate monitoring for rapid response times, and reduce costly truck rolls with remote diagnostics.
Retail & Point of Sale (PoS) – Retailers are capitalizing on IoT to offer new services, reshape the customer experience and enter new markets.
Connected Health – IoT enables healthcare providers to deliver remote monitoring services which provide preventative, ongoing, and real-time monitoring of patients – anytime, anywhere.
Smart Metering – Energy and utilities companies can leverage IoT to provide smart metering services that optimize the flow of information, improve asset performance, and increase energy efficiency.
Entel's customers will also benefit from the global scalability of Control Center. Cisco Jasper partners with 33 global mobile operator groups representing more than 120 mobile operator networks worldwide. This means that when businesses are ready to scale their IoT services beyond Chile, they can easily do so.
"Entel Chile and Cisco Jasper are both focused on supporting innovative business that want to capitalize on IoT," said Ken Laversin, Head of Global Sales, IoT Cloud at Cisco Jasper. "Together with Entel we are committed to enabling enterprises to bring IoT services to market rapidly and cost-effectively, while enabling them to scale as demand requires."
About Entel
Entel, Empresa Nacional de Telecomunicaciones S.A., is the largest telecommunications company in Chile with a market capitalization of USD 2.112 million reported in December 2015. The Company provides mobile and wireline services (including Data & IT, Internet, local telephony, long distance and related services). In Perú the company also has wireline and call center operations, and in October 2014 launched the Entel Perú brand for mobile operations.
Entel, has the most modern 4G network in Latin America, in order to provide the best user experience. Entel thus becomes the first telecommunications company in the country to make available to its customers a 4G network in the band 700 MHZ, which also has LTE-Advanced Carrier Agregation technology, consolidating itself as the telecommunications company that has advanced the most The 4G + deployment.
About Cisco
Cisco (NASDAQ: CSCO) is the worldwide technology leader that has been making the Internet work since 1984. Our people, products, and partners help society securely connect and seize tomorrow's digital opportunity today. Discover more at newsroom.cisco.com and follow us on Twitter at @Cisco.
Cisco, the Cisco logo, Cisco Systems and Cisco IOS are registered trademarks or trademarks of Cisco Systems, Inc. and/or its affiliates in the United States and certain other countries. All other trademarks mentioned in this document are the property of their respective owners. The use of the word partner does not imply a partnership relationship between Cisco and any other company. This document is Cisco Public Information.